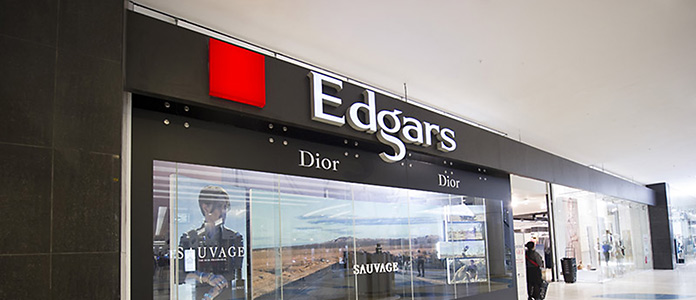 Q2 2017
Edcon back on track?
Edcon's DEBT restructuring has been finalised, the Competition Commission approved the acquisition by Parentco — formed by some of the group's major creditors who were offered equity instead of full debt repayment — a new board has been appointed, and all seems to be in place to get the retail group back to profitability.
Unfortunately, customers didn't exactly respond to the retailer's improved status by crowding the Edgars aisles over Christmas.
The Edgars division's sales for the third quarter of financial year 2017 (October to December 2016) were 2.5% down to R3.47-bn, compared to the third quarter of 2016.
October was the worst, with sales dropping 8.3%, but improving in November and December to about the same levels as the same period in 2015. Compared to the first two quarters, apparel sales also improved.
Despite initiatives to improve credit sales, Edgars credit sales dropped by 10.2% in the third quarter, but cash sales increased 4.8%. Same store sales were 3.1% down when compared to the third quarter of 2016.
Profit margins dropped due to a focus on competitive entry price points and discounts offered to customers in the form of a gift card — but by the end of December 2016 only about half of the discount cost had materialised in the form of sales. The Edcon Group, however, estimated that during the next quarter, which ended 25 March 2017, sales would have been slightly better than guidance set in management's internal planning budget and they are expected to improve even more during the next quarter.
Stock clearances at Edgars are complete, and they have worked their way through 80% of the aging inventory, CEO Bernie Brookes reported. Remaining challenges are increased competition and tighter restrictions on granting credit.
The new board members, under chairmanship of De Beers CEO Gareth Penny, further brings considerable management and retail expertise to the group.