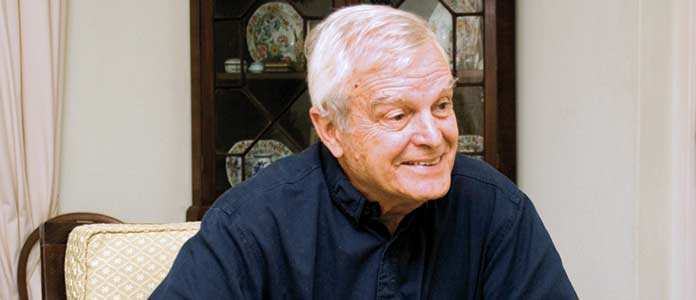 January 2017
Dunlop sport sold to
Japanese tyre manufacturer
The sale of UK sports brand Dunlop by UK retail tycoon Mike Ashley to a Japanese tyre company, created a stir at the end of December 2016. His company, Sports Direct International, sold the trademark rights and sporting goods licensing business of the Dunlop brand to Sumitomo Rubber for $137.5-m.
The 107-year old UK brand is a leader on the tennis courts and golf courses, where it has been used by the likes of John McEnroe, Steffi Graff, 2011 British Open winner Darren Clarke, and former world #1 Lee Westwood.
Dunlop also has nostalgic memories for many in the South African sporting goods industry. The tennis ball factory and sales office in Durban is often referred to as the local training ground, because so many youngsters who were taught the basics of brand building at Dunlop Slazenger, especially under the tutelage of Alan Ross, graduated to run companies themselves.
Among the Dunlop graduates are current Hi-Tec SA MD Mickey Mallett, former Dunslaz co-owner and until recently the local Dunlop distributor, Steve Gallienne, and a former SA Sporting Goods Agents and Manufacturer's (SASGAM) chair Colin van Jaarsveld.
Dunlop Sport took over the Slazenger tennis ball factory in Durban in 1960, and after that the two brands became synonymous. In 1967 Alan Ross, who later became the local Hardy and Greys tackle distributor, was appointed as head of the sport division.
During the '70's and '80's Dunlop Slazenger grew into one of the leading brands in South Africa, especially dominant in tennis and squash.
The Durban tennis and squash ball factory was closed in 2001, and for many years thereafter the new independent Dunslaz Distributorship owners (See here) gnashed their teeth as they were forced to pay high import duties introduced to protect the balls locally produced in their factory ... which was no longer operating. It took a while before sense prevailed and the duties were reduced.
Nowadays the Dunlop brand name has been licensed and can be seen on everything from sneakers, clothing, bags, eyeglasses, watches, umbrellas, etc. to table tennis, soccer balls and other sporting goods..
The new holding company for the brand will be called Dunlop International. It is jointly owned by the Japanese companies Sumitomo Rubber, which manufactures Dunlop tyres —also in South Africa — and its sports subsidiary Dunlop Sports.
Sumitomo's tyre business will become the global trademark licensor in 86 countries — except in Europe, North America, India and Australia — but including South Africa, Brazil, Thailand and Indonesia, where it already has a presence. It will also take over Sports Direct's Dunlop sporting goods manufacturing business.
The deal does not include Japan, South Korea and Taiwan where Sumitomo Rubber already owns the Dunlop trademark rights. They and Sports Direct own joint rights in the US.
According to UK media reports Sports Direct sold the UK brand, founded in 1890, in order to become the Selfridges of sports retail.
According to the retailer this is part of their strategy to focus on their core UK business and develop relationships with third party brands, rather than owning them. Sports Direct still owns a substantial number of sports brands like Slazenger, Karrimor, Everlast, Lonsdale, Donnay etc.
Ashley bought Dunlop Slazenger in 2004 for an estimated £40-m from the Royal Bank of Scotland, which had taken over the brand when its private equity backers ran into difficulties.
The latest Dunlop transaction is expected to be finalised by the end of May and is subject to approval from competition authorities in Germany and the Philippines.
Dunlop is currently distributed by Brand ID in South Africa and no change is envisaged in the near future.