---
25 April 2013
Professional league
for netball
Sport and Recreation Director-General Alec Moemi has appealed to the private sector to invest in women's sport in South Africa, and in netball in particular.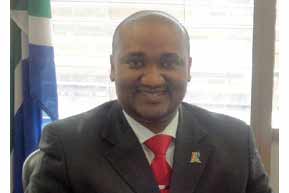 The Department is developing a professional netball league, involving 10 clubs spread across South Africa where the sponsors of the clubs will employ the players.
Speaking at the announcement that SPAR had extended and increased its 10-year sponsorship of the Proteas netball team for another three years, Moemi described the grocery giant as a trailblazer in women's sports.
"Netball is the biggest women's sport and the second biggest sport overall (after soccer) in South Africa, and investment in netball is investment in South Africa."
He said that the national sports plan that was developed in 2011 had agreed that the promotion of women's sport needed to be prioritized as a means of breaking the cycle of poverty and of getting more women involved in physical activity.
Moemi said he was confident the professional league would be in operation before the end of the year.
---